Lisa
Mathematics Teacher/Tutor
I am a fully qualified teacher of mathematics with many years of classroom experience (KS3 & KS4) and 1:1 tutoring. I also have experience of marking AQA GCSE exam papers. I enjoy working with students to build their confidence in mathematics and enable them to make real progress, leading to exam success which gives them more options and opens more doors for them and their future career. In our sessions we can work on any areas that you the student want to work on in each session (maybe topics that you haven't fully understood in your recent lessons at school) and I can help with any school homework that you are finding challenging. I can assess your strengths and areas for improvement on a regular basis. GCSE exam paper preparation and technique is also covered where relevant.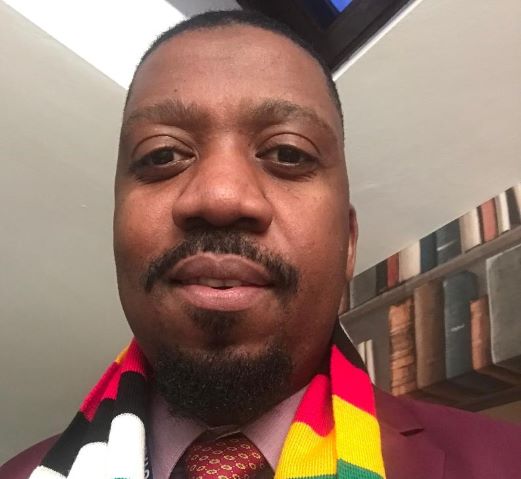 Regis
Mathematics Teacher/Tutor
Regis Chakabveyo a qualified mathematics teacher with a strong engineering background, 4 years secondary school teaching experience and 5 years in further
Rob
Mathematics Teacher/Tutor
Dr Robert Davison graduated with a first class honours degree in Mathematics and went on to gain his PhD in Applicable Mathematics. He has over thirty years' experience teaching mathematics at GCSE, A level and degree level. He is the co-author of four mathematics textbooks, including Foundation Maths which is now in its 7th edition. He has taught at A* Tutors for 5 years, concentrating on GCSE and A level mathematics.
Ian
Mathematics Teacher/Tutor
I am a Maths graduate who has many years experience of teaching this subject from KS3 up to 'A' Level. Alongside teaching I have regularly tutored students on a one to one basis and have currently been working at Lisa's A Star Tutors since September 2018. As a tutor I provide personal material for each session depending on the student's strengths and weaknesses. A lesson could involve help on a particular homework, introducing a new topic or very often a focus on examination techniques by looking at past questions. My experience as a GCSE exam marker also helps me prepare students for their Mathematics examination papers.
John
Mathematics Teacher/Tutor
John McLear BSc, PGCE, MA. John is an experienced maths teacher . He has taught GCSE and A level maths at a variety of schools across a range of abilities. John achieved great results and is noted for improving students who might consider themselves to have limited mathematical ability.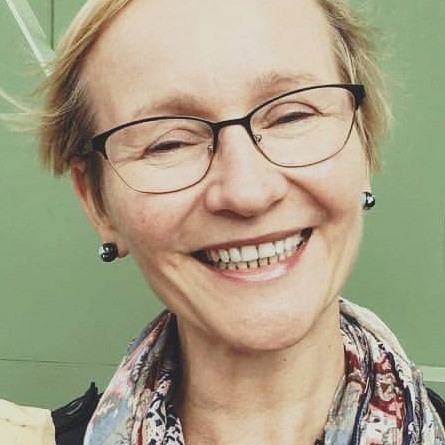 Alison
Mathematics Teacher/Tutor
Mine was an unusual path to Teaching. As I was the fourth women to graduate from my University Department with a degree in Engineering, I trained and worked as a Graduate Engineer and eventually a Business Systems Analyst. When my own children were young I decided to change direction and retrained as a teacher. With over 16 years experience in Schools it is now my privilege to continue to help and inspire pupils on their own mathematical journey through tutoring. I am passionate about providing young people with the essential skills they will take with them no matter what they do following schooling.
Adana
Mathematics Teacher/Tutor
I have been a maths teacher for over 20 years and in that time have taught students aged 11-18 up to high level GCSE and also some A level too. I have had excellent results during that time , and also held the post of second in charge of the maths faculty at my previous school. More recently, as I have semi retired, I have hosted , and taught maths to many foreign students together with tutoring students locally . I have also mentored and trained many post graduates towards their goal of becoming a qualified Maths teacher
Mukesh
Mathematics Teacher/Tutor
My name is Mukesh. I've been teaching mathematics for 35 years and have taught at various schools both in the UK and South Africa. I've got about 25 years experience of tutoring students, from those in groups of 2-20 students, to those on an individual basis. I have recent experience of marking GCSE exam papers associated with the AQA exam board. I've been involved in assisting children with SEN needs and more importantly working with them in the context of their specialist schools. My main purpose behind tutoring is working with children who care about achieving their goals in life through careful simplistic explanation of mathematical concepts, having particular relevant experience in simplifying explanation in topics associated with algebra and geometry. I hope to assist your child in gaining the self confidence required to become more efficient in their study of mathematics.
Kevin
Primary, KS3 & GCSE Teacher of all core subjects (English, Mathematics & Science) also Music (woodwind)
I am a teacher of 17 years and hold a Master's in Education, PGDE in Early Childhood Education, Bachelor's Degree in Music and TEFL/TESOL. I have taught in kindergartens and primary schools overseas, and am experienced in helping children develop their phonics, reading, writing and speaking skills for first and second language speakers. I also support primary and secondary school students with homework and examinations in English, Mathematics and Science. In addition, I teach music where I am specialised in woodwind instruments (saxophone, clarinet and recorder) and music theory. I incorporate strategic learning to suit individual needs and aim to build an enjoyment of learning.
Sue
English, Maths, History & Primary Teacher
SUE BROWN MA (BIOGRAPHY)Sue Brown MA, a former Adult Education Principal, is a teacher, a private tutor and online tutor.She enjoys teaching English, both Language and Literature and Maths. She has experience in playing the piano and knows that maths and music are associated. Sue has written and had published a number of poems and she continues to write poems and short stories. Throughout her teaching career, Sue has worked in both State and Independent Schools. In her private tuition she has helped students to gain entry to Oundle, Stamford, Wellingborough, Kimbolton, Peterborough High and Rugby Independent schools. She has helped to write Personal Statements for students and has given interview practice to young students and adults. She has helped students with their Batchelor and Master degrees.Sue worked for a TEFL qualification and has completed a number of courses with The Open University. Sue enjoys flower arranging, gardening and writing. Her ambition is to aim for a PhD, take a sabbatical in Lille, France and write a book in the genre of romance. Sue is an excellent communicator both spoken and written. She has given radio interviews and talks to history groups on a number of topics including The Black Death and The Bronte Sisters. Sue enjoys the preparation for her students and enjoys bringing out the best in all her students
Lucy (online only)
English Teacher/Tutor
My name is Lucy. I am a qualified Secondary English teacher with ten years of classroom experience. Whilst teaching, I held the post of Literacy Co-ordinator, working across all subject areas to promote reading and writing skills. I hold a degree in English (University of Birmingham 2009), specialising in the study of Shakespeare. In order to provide the best support to all students, I am currently studying for my Certificate in Understanding Specific Learning Difficulties. I am due to complete this in Summer 2020. I provide one-to-one teaching across a wide ability range of students aged 11-16. My teaching follows and enriches the school curriculum. As I am aware that programmes of study vary depending on year group and school, I read widely and ensure that I stay up to date with any changes. I have in-depth knowledge of the requirements for English Language and English Literature GCSE across different exam boards. When teaching Key Stage 3 students, I support their current learning whilst developing their key skills to guide them towards future success at GCSE. My tutoring style is based on the needs of the individual learner and all lesson materials are tailor made for each student. I explore a range of learning strategies to identify the most effective ways to help each student make progress. I am patient and believe in mastering a skill before moving on. Lesson content may include homework support, re-capping key themes in English Literature, revising vital grammar skills and working through practice exam papers. I also cover study skills such as personal organisation and revision techniques. My goal is to promote your child's resilience and confidence whilst managing the demands of deadlines and exams. I look forward to helping your child achieve their very best and discover that English can be a fun and enjoyable subject!
Bettina
English Teacher/Tutor
I am a qualified English teacher with experience in teaching English Language and Literature. I have taught at Key Stages 3, 4 and 5 and I am experienced in tutoring small groups or one to one. I have a real interest in English study and I enjoy working with students to share this with them and help them to build their own knowledge, skills and confidence. Session content is focussed on student needs. In an initial session, we usually discuss what the student needs and complete diagnostic activities to identify strengths and targets, which we then work on together. I am happy to link sessions to school or college work and to provide examination preparation.
Salma (online only)
English Teacher/Tutor
I am a qualified Teacher specialising in English over several years. I have been working within both secondary and primary delivering outstanding teaching from keystages 1-4. I deliver one to one tuition and whole class teaching in my background. I am able to provide the best learning and equal opportunities for all students, adapting to their needs and abilities. Students will be able to achieve all their set goals and targets. Please feel free to ask any questions I am here to help. Every student matters!
Will
A level English & Drama Teacher/Tutor (UCAS applications; personal statement assistance and advice)
Areas covered: • KS3 English; • KS4 GCSE English, English Literature, Drama; • KS5 A Level English Language, English Literature, English Language and Literature, Drama; • UCAS applications; personal statement assistance and advice; • Functional Skills; • Adult Education. I am a fully qualified and DBS checked English teacher and have taught English in secondary schools and Further Education for 33 years including 20 years as Head of English and Drama in secondary education. I also have over 25 years' experience as a GCSE English examiner and team leader. I enjoy tutoring all ages and abilities and usually find that the best results are achieved through close reading and discussion to improve the student's understanding and practising and reworking written responses with detailed feedback. Tutoring is often about initially identifying a student's strengths and weaknesses in the subject and then building confidence in their own ability. I am happy to work on specific exam preparation and practice for KS3, KS4, KS5, college work and adult education.
Sofia (online only)
English, PSHE & more Teacher/Tutor
I can describe myself as a creative, self-driven and broad-minded professional with a high success rate in students' academic progress and engagement. I have over 20 years of experience in creating and delivering educational programmes in a range of subjects in primary, secondary and summer schools, after-school clubs, pastoral units, Further Education colleges and universities. I also teach privately, on a self-employed basis. I have been teaching whole classes, small groups and individuals, covering a wide range of topics and abilities including international students and those with learning and behavioural barriers (SEMD, SEN, EAL).Subjects I am most familiar with include English for Academic Purposes (EAP), GCSE English, IGCSE Russian, Functional Skills (English, employability, CT), Citizenship, Religious Education, History, EAL( English as an Additional Language), ESOL (English for Speakers of Other Languages).I also have skills and experience in teaching French and Russian to young learners and adults. My educational background includes BA in European studies with French, PGCE, Celta and MA. My topic for master's degree research was dedicated to barriers for learning in under-represented groups. In my spare time I enjoy hiking, theatre, yoga and cooking. I also get involved in volunteering projects both in my local community and internationally.
Kerry
Science Teacher/Tutor (A level Biology)
Kerry is a highly successful fully qualified Science teacher with 25 years of secondary level Science teaching experience in schools. She has taught KS3 Science and GCSE Biology, Chemistry and Physics throughout that time. Kerry is also an exam marker for Edexcel, OCR and AQA and has a proven track record for improving performance in exams. She has privately tutored several students through KS3 and their GCSE`s with a high success rate. Kerry has great inter-personal skills and engages very well with her students, building a rapport to bring out the best in them.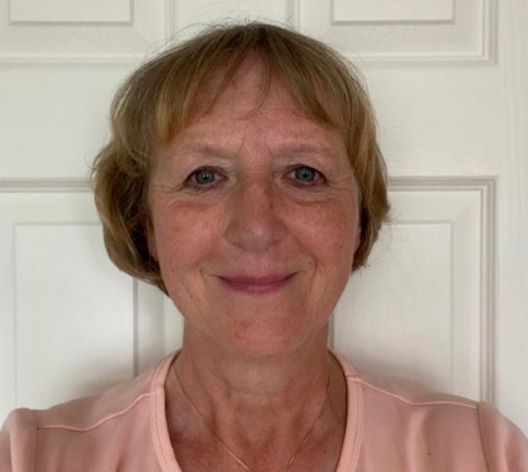 Lise (online only)
Science Teacher/Tutor (A level Biology)
I am a semi - retired ex head of Science and I have been teaching A level Biology and all three Sciences at GCSE for many years. I have an honours degree from Manchester University and a Masters' degree from the University of Leicester. I have been a Principal Examiner for OCR and I have written and assessed AS Biology papers during that time. I continue to tutor Science to students of all abilities in preparation for the 11+, 13+ Common Entrance exams, GCSE Triple and Combined Sciences and A level Biology. I endeavour to tailor sessions to student need and I try to make learning interesting and engaging. Students often comment on how much they enjoy their tuition with me. Much of my work is based around developing self confidence in revision techniques so that students achieve the success that they deserve.
Fred
GCSE & A level Science Teacher (Physics & Chemistry A level)
I feel that teaching is a profession in which continuous learning is fundamental and core to its success. Life long learning in teaching is vital for teachers who are new and old to the profession. Teaching is a dynamic and ever changing industry, which demands dedication, enthusiasm and above all the willingness to change and keep learning. I am a versatile, self-motivated and hard working individual. Can organise workloads, prioritize and exercise own initiative and judgement. A loyal, ambitious and goal-oriented UK qualified teacher who is able to relate very well to children and a wide variety of people as well as working well as part of a team. A critical thinker who is capable of working under pressure to meet deadlines to achieve both personal and teaching objectives. Educated to University level, I believe my background in Science, Chemistry, Physics and various experience with working in the wider world and with young people puts me in good stead to take to be the one to lead your child to greater heights in his/her education. As a member of the Royal Society of Chemistry and the Institute of Physics, I am in constant touch with trends and developments within the science industry through news, events, seminars etc. These offer me the opportunity to explore contemporary issues for the good of all learners and society as a whole.
Ms Seema (online only)
Science Teacher/Tutor (A level Physics)
I am an experienced Physicist and Mathematician with 20 years of teaching experience in the UK and abroad. I have expertise in Curriculum Preparation (AQA, Edexcel, OCR and Cambridge Exam ,International Baccalaureate IB exam boards). I am passionate to help students to gain their confidence in Physics , Science and Maths (Ks 3,4,5) who feel these are the toughest subjects to study. I like to accept the challenges so that each student can be successful in their academics.
Ruth (online only)
Science Teacher/Tutor (A level Biology)
I am a fully qualified teacher of Science for 16 years. An experienced classroom practitioner still teaching 11-18 students in Northamptonshire and employed as an expert marker for the exam board EdExcel. I also mentor postgraduate students who are entering the teaching profession and am employed by the University of Leicester to teach on their PGCE course. I am confident in tutoring all students across Biology, Chemistry and Physics to GCSE level and Biology to A level. I love teaching Science and enjoy the challenge of finding new and interesting ways of making Science accessible. Importantly, I want my students to develop confidence in answering and asking questions. I design my sessions to work on areas of the curriculum that students are less secure in and opportunities to practice exam technique. I have access through my teaching roles to a large library of support resources, so am able to make the tutoring time as interactive as possible. I am happy to provide homework to consolidate learning, if required. I have had the pleasure of working with many students over 3 years and seeing the progress they can make over a short space of time is very rewarding.
Kim (Svava) (online only)
Science Teacher/Tutor (A level Chemistry)
I am a fully qualified teacher of chemistry with many years' teaching experience and I have a PhD in protein chemistry. I am passionate about teaching and I love people. So far, I have taught 31 private 1-to-1 students. Also, I have taught 17 classes of science (KS4 & KS5) in schools and Colleges in Cambridgeshire and Northamptonshire. In addition I have taught 23 evening classes of German, French and Italian in Cambridgeshire and Northamptonshire. I enjoy working with learners to build their confidence in chemistry and enable them to make real progress, leading to exam success, which gives them more options and opens more doors for them and their future career. Our sessions are learner centered: we can work on any areas that you the student want to work on in each session (maybe topics that you haven't fully understood in your recent lessons at school) and I can help with any school homework that you are finding challenging. I can assess your strengths and areas for improvement on a regular basis. Exam paper preparation and technique is also covered where relevant.
Dr Deepshikha (online only)
Science Teacher/Tutor (A level Chemistry & Biology)
Dr. Deepshikha received her PhD degree (2012) from the Department of Chemistry, Amity University, Noida, India. Then she joined Peking University, Beijing, China as a post-doctoral fellow. She has fourteen years of experience in teaching Chemistry, Biology, Forensics and conducting labs at A-level, BTEC, GCSE, graduate classes at community colleges (FE Environment)/University (HE Environment). She has got Higher Education Academy UK fellow status in 2018. She is cross-culturally literate (India, China, US, UK) and sensitive to the needs of students with diverse cultural backgrounds. She has strong commitment to teach Chemistry and well versed in internet usage along with MS office, Canvas, Moodle and Virtual learning environment (VLE).
Margaret (online only)
Science Teacher/Tutor (A level Biology)
My motto is "empowerment through education" because I believe that education can be the gateway to a better, more fulfilling life and a route out of deprivation and poverty. Education for me is not about filling heads with facts or merely passing exams it is a far bigger entity and a lifelong journey. Learn about Science with me and hopefully you will enjoy the journey, become inspired and reach your academic goals.
Dale
A level History Teacher/Tutor
I have taught A Level and GCSE history in secondary schools since 1984. I was also an Assistant Principal until 2017. I have been an A Level and GCSE examiner for Edexcel for 20 years. When working with students I seek to build their enthusiasm and interest in the subject as well as develop their knowledge and understanding of key concepts. Critical to skill improvement in history is a strong understanding of what the examiner is looking for, In particular I try to develop analytical essay writing skills and historical source evaluation. I am experienced in working with individuals, small groups and large classes and enjoy building skills and confidence in my students. Tutorials can be about any aspect of history from understanding causation and impact in key events to breaking down an essay into key skills and techniques. Understanding and acting on feedback is a vital skill to master and I would always set tasks for completion for discussion at the next tutorial.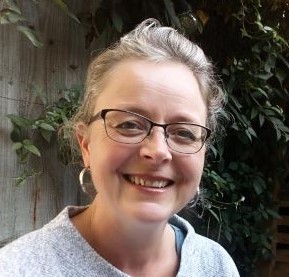 Samantha
A level & GCSE History & Religious Studies Teacher/Tutor
I have taught KS3, KS4 and KS5 History for over ten years, in both the State and Independent sector. I can also teach GCSE Religious Studies & KS3 Geography. I have examined for Edexcel and am comfortable teaching all exam boards. I am happy teaching 1:1 and small groups. I can support students with content, exam technique and the NEA at A Level.
Christine (online only)
Geography & BTEC Business & Travel & Tourism Teacher/Tutor
I have been teaching for 17 years, where I am a positive motivate, energetic, inspiring team player who is capable of helping engage and educate young children has a strong desire to grow a career and looking for an opportunity to work in Education. I have a strong awareness and passion for learning and development, I enjoy being part of and encouraging inclusive education and promoting good positive learning techniques. I possess exemplary planning skills and accustomed to operating pressure, remaining calm and effective and prioritising wisely. I have a passion for teaching, as I feel it is valuable to be helping children develop skills they can continue to use throughout their lives.
Debra
Psychology/Sociology Teacher/Tutor
I have over 20 years teaching experience. Mostly as Head of Social Sciences, teaching A level Psychology and Sociology. I spent some time as Deputy Head of Sixth Form so am able to help with personal statements for UCAS. I also have over 20 years continuous exam marking-having worked for OCR, AQA, CIE and IB. Currently, I just mark for the IB and CIA and am a Team leader for the IB. I have delivered to trainee teachers on 'Theories for learning' for over six years, so have at my disposal varied approaches to learning. Approach I'm very student centred and focus on the skills required for success at A'level in social sciences. These skills include interpretation, application and evaluation, which require students to think. This is too often overlooked in some schools as the focus is delivering content (which is the easy part)! I am happy to deliver content too but approach this in a succinct manner per topic area to condense and aid revision. Students have a nasty habit of revising what they already know (as this instills self esteem-who can blame them), I'll get them to focus on what they don't understand with me, in a stress free environment. The students well being is paramount.
Georgia (online only)
Spanish & French Teacher/Tutor
Let me introduce myself, my name is Georgia and I have been tutoring Spanish both in a classroom, small group and one on one environment for approximately 15 years. I am passionate about languages and I love meeting people who feel like minded in this regard. I studied Spanish at University and then worked in Spain in Barcelona and decided to come home to start up my own freelancing business teaching languages. I never intended to be a teacher or tutor however, teaching found me. About 15 years ago I wanted to find a job using my language skills and the local council needed Adult Education tutors and asked me if I would like to give it a go, I must admit initially I was sceptical, but I needed to work so I took a chance and from the first session I fell in love with sharing the language with those who wanted to learn and the rest is history. I live in Northamptonshire with my family and when I get free time I like to do volunteer work, reading at one of the local primary schools. I enjoy gardening, but I fear that gardens don't enjoy me and I rely heavily on advice from those who are far more practiced at bringing on plants and flowers in a bid to learn more. I try and exercise when I can and i am a big fan of pilates. I also enjoy travel and reading English, Spanish and French books and I am a big nut for music and films. I hope I can nurture your enthusiasm for Spanish and that together we can go on a journey to develop your skills and love of the language. I look forward to working with you!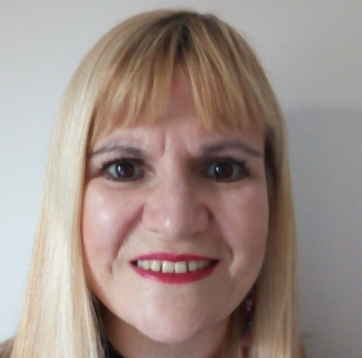 Rachel
Primary Teacher/Tutor
I am a fully qualified primary school teacher with over twenty years of classroom experience and 1:1 tutoring. I am also a qualified Montessori teacher. I have recently held the position of SENCo for four years and I hold the full SENCo Award qualification. I have vast experience of supporting children with a range of learning difficulties. I have worked as a Drama in Education specialist and also as a Lecturer on Access Courses in University. I have a wide range of skills that I can call on to support your child. I am passionate about building up children's confidence and enabling them to take ownership of their own learning. I love watching the progress children can make, with a little extra support. In our sessions we can work on any areas within the Primary curriculum that you or your child chooses. I am also able to support your child in revising for their English SATS. I also have valuable experience and knowledge to help your child with their preparation for entrance exams at 10+ or 11+ level.
Zoe
Primary Teacher/Tutor
I am a qualified primary school teacher with seventeen years of classroom experience. During my teaching career, I have had the opportunity to teach children throughout KS1 and KS2 in all curriculum areas. I have also taught and prepared children for their Year 1 Phonics Screen, Year 2 SATs and Year 6 SATs. My lessons are consistently graded as 'outstanding' by both internal and external observers. In addition to my teaching responsibility, I am also the school SENCO which entails supporting the identification of children with special educational needs and coordinating their provision. I hold a degree in English Language and Literature and a Masters in English. Alongside classroom teaching, I have regularly tutored students on both a 1:1 and small group basis in English, maths, verbal reasoning and non-verbal reasoning and have been working at Lisa's A Star Tutors since April 2017. I believe that it is a privilege to have the opportunity to tutor pupils and I ensure that these sessions are always based on the needs of the individual learner and all of the lesson resources are bespoke for each pupil. A typical tuition session may involve: supporting a pupil with a particular homework task; introducing a new concept; revisiting misconceptions; consolidating a pupil's understanding in a particular area or preparing for SATs or an entrance exam. I endeavour to use a range of teaching styles to engage each learner that I work with. I have a flexible, calm and patient approach and believe in helping pupils reach their full potential in an interesting and creative way. I endeavour to develop each pupil's resilience, confidence and growth mind-set whilst enabling them to make progress. As a practising teacher, I am continually updating my professional development and remain up-to-date with new initiatives, teaching methods, strategies and concepts.
Jason Clothier
Primary & KS3 Teacher/Tutor (inc 11+)
Building confidence in Education I am passionate in education for all, and for all to succeed. Every child can find their own success; not only that meets the needs of the academic requirements, but also the needs of the child. Engaging their individual curiosity and enquiry for learning, I believe, allows a child to become a successful and independent learner for now and the future. I have been teaching in primary schools for the past 20 years, based in the Midlands. I have taught across the primary key stages from years 1 through to 6 and have been a KS1 phase leader, Maths and Science Leader in a variety of settings. I have been a private tutor for the past 15 years enabling children from ages 6 to 16 to find confidence in mathematics and English, as well as preparing them for the 11+ examinations and mentored them through the interview process. Through this confidence, the students have often gone on to be successful in other areas of the curriculum, not just the areas they have been tutored in, as they have newfound belief in their own personal abilities and have a positive and confident mind set. I have taught modules on Teacher Training, specifically behaviour management and structures of learning. I have marked internal assessments for key stages 1-3. I have a full understanding of how children learn and what is needed to achieve success, not just in the subject but also within the child. I believe that a positive mind set is key to fulfilling potential and high performance in any area. Having a clear understanding of the pathway that each child needs to take is crucial in this success. Therefore, I regularly keep updated with the recent pedagogical development within education and the variety of learning resources available for use. It has often been said of me that I am fun, humorous, and engaging in the classroom, but the proof is in the attainment of the pupils I teach in class and the students I teach privately. Children feel valued, supported and confident in their ability to move forward in their learning.
Caroline (online only)
Primary Teacher/Tutor
I have been working in Primary Schools for the past 15 years... starting as a volunteer, then an LSA, a Higher Level Teaching Assistant and finally a teacher. I have taught from Years 1 – 6 inclusive and have a sound knowledge of the SATS process. My approach is very child centred and personalised. I look at celebrating the positives first and then gradually working through the harder bits, all at the child's pace, with a view to plugging any gaps so the child can celebrate success in their learning. I teach in many different ways according to preferred learning style and believe it is important to give the child a meaningful context to their learning by relating objectives to everyday life. I have seen rapid progress with students that I tutor on a 1-1 basis, achieved through determination, commitment, hard work, imagination and humour! Aside from teaching I do voluntary work, sing in a community choir, act as a 'host' for dogs, enjoy walking and generally being outdoors.
Cathy
Primary Teacher/Tutor
I am a passionate and enthusiastic primary school teacher specialising in both maths and English, especially early phonics and reading. I have over twenty years experience and can use this to personalise teaching for a variety of learning styles. I also have basic knowledge of Spanish and French and have taught these subjects at primary level.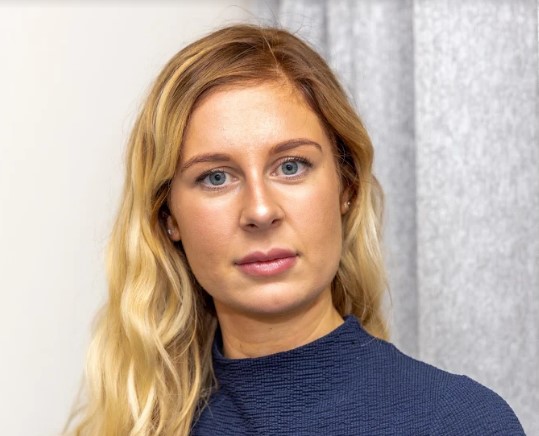 Lucy G (online only)
Primary Teacher/Tutor
I am a professional teacher based in the East of England. I cover Key Stage 1/2/3 and GCSE Maths and English. I tailor tutoring to support children in the areas they need the most support, such as reading, writing or maths. I analyse the gaps that the child may have and work to build up their confidence to help produce the best results. I can also help children to be ready for school tests such as SATS, 11+ and Common Entrance exams. I have successfully trained children to be accepted to some of the most prestigious schools in the UK, the majority with scholarships.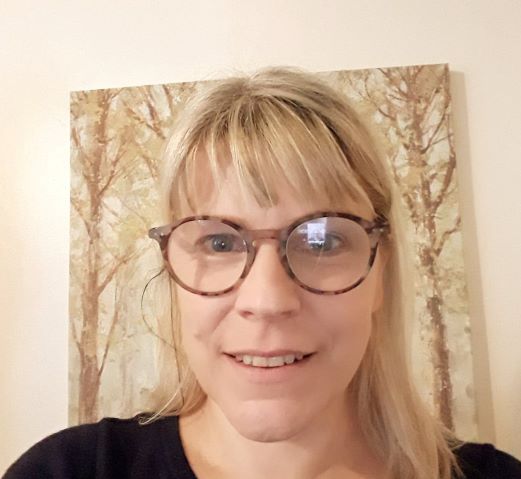 Karen
Primary Teacher/Tutor
Hi, my name is Karen Perks and I have been a primary school teacher for over 20 years. I have taught the whole range of primary age groups, but mainly Years 5 and 6. I have taught children and prepared them for both Ks1 and KS2 SATs tests. I have been a SENCo in 2 schools and have helped children with a range of barriers to learning, as well as helping higher ability children to achieve their full potential I enjoy helping children to understand things that they have found tricky or thought they couldn't do – it's great to see them suddenly 'get it'! I think it is important to make lessons fun because it helps to make the learning more memorable. I use a varied approach to teaching, using a mixture of visual and practical resources to explain new concepts or to help children to overcome any difficulties they may have.
Miranda
Primary & English Language GCSE Teacher/Tutor
I have previously worked as a primary assistant head teacher and I now love being an independent tutor. I worked as an English subject leader for ten years. I particularly enjoy teaching children how to communicate effectively as this opens up many opportunities for their future success. I hold an undergraduate Linguistics degree which is a firm foundation for the teaching of phonics and English grammar. During my teaching career I was responsible for leading teaching and learning of all subjects in Early Years and Key Stage 1. However, I also have experience of teaching older pupils GCSE English Language.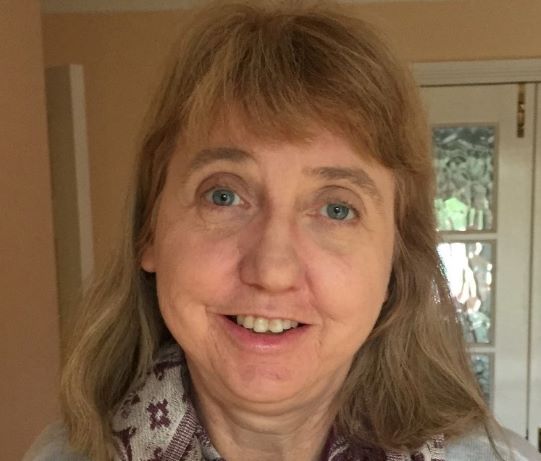 Tracey
Primary Teacher/Tutor
A very experienced primary teacher who has worked in a variety of settings - primary and prep schools, EFL language academies and, more recently, on film and TV sets tutoring children who work in the entertainment industry. I am able to teach across the curriculum for KS1 and KS2 and English and languages (Spanish/French) for lower KS3. I am happy to tutor single subjects or across the board. For younger pupils, I always aim to make learning fun and instil confidence.
Cheryl
GCSE, BTEC & A level Economics and Business Studies Teacher
Hello. I am a very experienced teacher of economics and business studies and am enthusiastic about my subjects and enjoy teaching them. I have worked in the Middle East (Oman) in the training department of an international oil company. I also worked in a college and an international school in Oman. I gained my teaching qualification in Wales and an MBA in Australia. In the UK, I have worked in the public and private sector, in schools and colleges. I spent many years teaching in an international boarding school. This was an interesting job as I met students from all over the world, including Vietnam, China, Nigeria, the Middle East and Eastern Europe. I am passionate about my subject so enjoy teaching it. I am sure my enthusiasm is passed onto my students. I am very patient with slow learners, and I am able to stretch more able students. The most important aspect of teaching is to develop self-confidence in all learners, so that individuals can reach their full potential. I develop self-confidence and a `can do` attitude in learners by making sure that the resources and teaching methods used are tailored to individual students. I encourage students to keep up to date with current issues so that they can apply theory they have learned in the classroom in a real-life context. I will assess your strengths and weaknesses in the first lesson and draw up an individual learning plan for you. My experience in marking A level exam papers for the exam boards, means that I can help you to develop your essay writing skills